About the project
The SBB passenger carriages are undergoing a comprehensive door refit. This involves electrical and mechanical integration of the IFE door system into the existing carriages. The fleet affected by the conversion comprises around 200 passenger carriages, 16 restaurant carriages and 2 special carriages (saloon carriages) of type EW IV and around 200 passenger carriages, 12 panorama carriages and 90 driving trailers of type EC/IC Bt.
A project sequence is defined which initially plans for the implementation of a functional sample and several prototypes as well as pre-series vehicles before the conversion of the entire fleet takes place. The special vehicles, restaurant and salon cars, will be converted at the end.
Numerous variants and large mechanical tolerances of up to 4 cm must be taken into account in the design. Further challenges are the vehicle homologation, for the internationally operating wagons taking into account the 4th EU railway package, as well as the coordination of numerous stakeholders (vehicle owner and operator SBB, supplier of the door system IFE, sub-supplier for the mechanical construction, authorities ERA and FOT, etc .).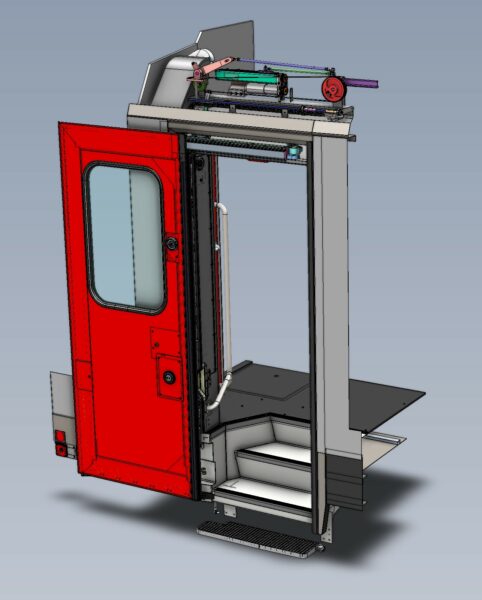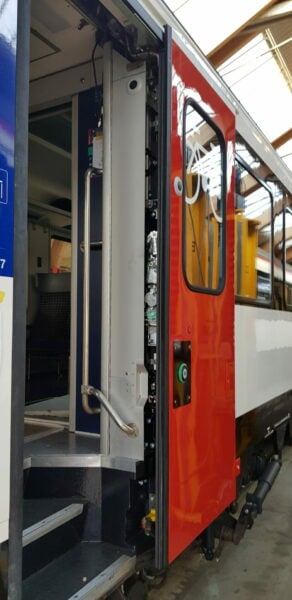 Our contribution
Enotrac was IFE's subcontractor in this project. The extensive refit project was coordinated and supported by Enotrac's experienced team of experts. An external engineering firm was commissioned to design the mechanical integration.
First, the existing schematics had to be analysed and integrated with the IFE schematics. The resulting new carriage schematic was drawn up. In cooperation with an external designer, the mechanical interfaces between the IFE door system and the carriage body were then created. The connections were calculated and switchboards for IFE control units were constructed. Production drawings had to be created for documentation purposes. The Enotrac experts competently supervised the conversion and prepared conversion instructions. They were also responsible for installation control as well as type test specification and execution.
Enotrac supported IFE during the approval process, preparing the approval documents and assisting with their submission. In this process, the experts took over communication with the Swiss Federal Office of Transport on behalf of IFE, where this was practical.
Customer

Knorr Bremse, Divison IFE
Our services in the project