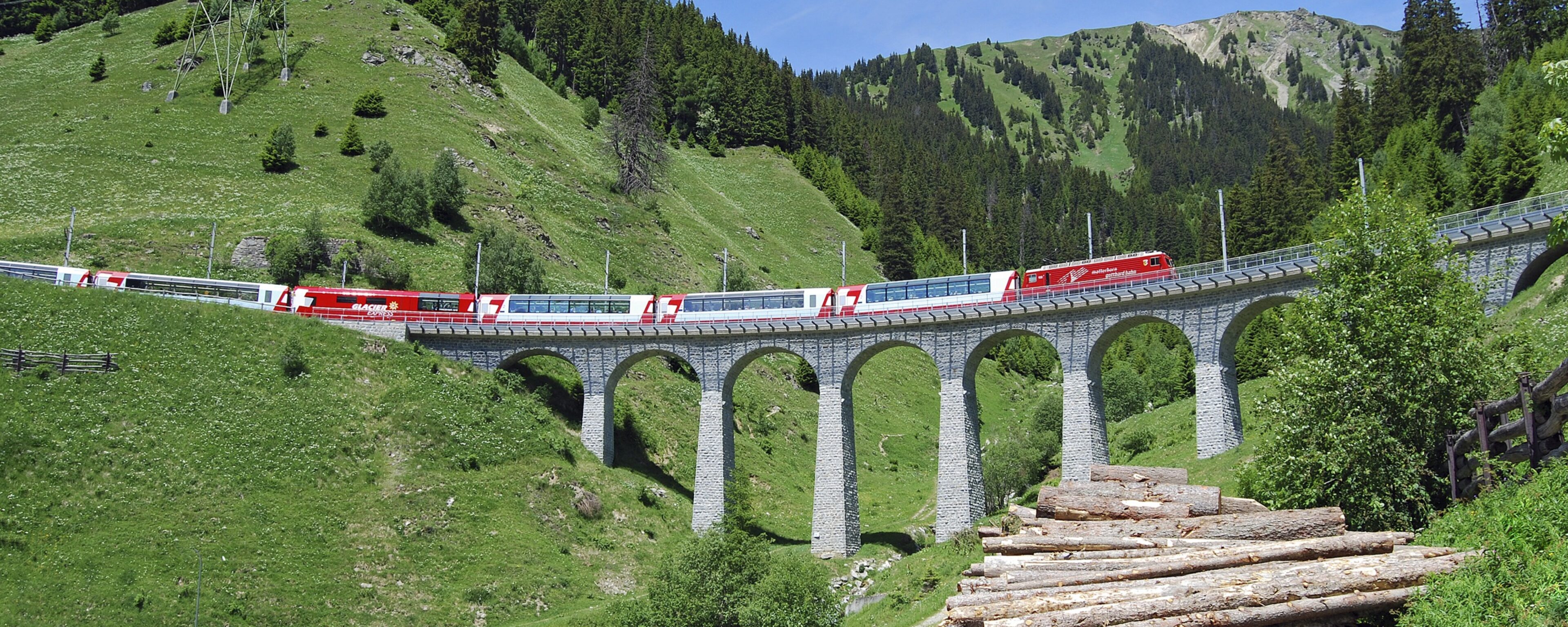 Modernisation of locomotive HGe 4/4 II of the Matterhorn Gotthard Railway (MGB)
The Matterhorn Gotthard Railway is modernising the HGe 4/4 II locomotive, whose bodywork dates back to the 1990s. After the refit, the drive train and electrics will be equivalent to those of a modern locomotive.
The challenge is to successfully implement the complete electrical and software engineering systems, including commissioning and approval.
About the project
The modernisation project will ensure that the locomotives will be operational and is use for the Glacier Express, Furka car transport, freight traffic and infrastructure work for the next 25 years. In total there are 9 narrow-gauge cogwheel and adhesion locomotives HGe 4/4 II and 3 control cars of the Matterhorn Gotthard Railway that will be refitted.
As part of the modernisation, the vehicles will receive, among other things, a completely new drive train with modern IGBT converters and asynchronous traction motors, modern control technology with central diagnostics, a high-performance driver's cab air conditioning system and a new fire alarm system.
The modernisation is being carried out by SBB as general contractor at the Bellinzona industrial plant. SBB has commissioned various engineering firms to fulfill the refurbishment.
Our contribution
Enotrac was commissioned by SBB to implement the electrical and software engineering systems, including commissioning and approval, in the modernisation project for the HGe 4/4 II locomotive of the Matterhorn Gotthard Railway (MGB).
In the first project phase, the Enotrac experts developed both a new control technology concept and the electrical scheme for the vehicle. This formed the basis for the creation of the installation plan for the cabling and all electrical apparatus. The production documents for the assembly and wiring of the electrical components documented that the installation of the system was compliant with the concept. Subsequently, the new control technology software was specified, programmed and comprehensively tested with the help of state-of-the-art diagnostic tools.
Some figures from the project
Enotrac engineers involved
The final phase of the project involved commissioning and type testing, which was competently supported by Enotrac as part of operational testing. The team was also responsible for approval management. In order to familiarise the locomotive drivers and maintenance staff with the modernised version of the locomotive, a detailed training course was held by Enotrac at the end of the project.
In this project, Enotrac was able to demonstrate sound competence across all stages of a comprehensive modernisation project. The complete modernisation of the electrical and software engineering systems of a locomotive, including commissioning and approval, was carried out from a single source and successfully implemented.
Source header image: istock, KvdB50
Location

Brig, Switzerland
Our services in the project