About the project
Both the MGB and the RhB operate their catenary networks at a voltage of 11 kV / 16.7 Hz. However, the two networks are 180° out of phase with each other, which previously made it impossible to connect them. The network separation was achieved through a protective section in Segnas, with both sides being fed from the Andermatt and Tavanasa substations to Segnas in a stub.
To improve the voltage quality for future railway operations, particularly on the Oberalp Pass, a coupling station was constructed in Rueras to connect the catenary networks of the MGB and the Rhaetian RhB. This network coupling allows for two-sided feeding of the overhead line between Andermatt and Tavanasa, resulting in a significant improvement in voltage quality.
To connect the networks, a coupling transformer, switchgear, associated auxiliary power supply, and protection and control technology had to be planned and built.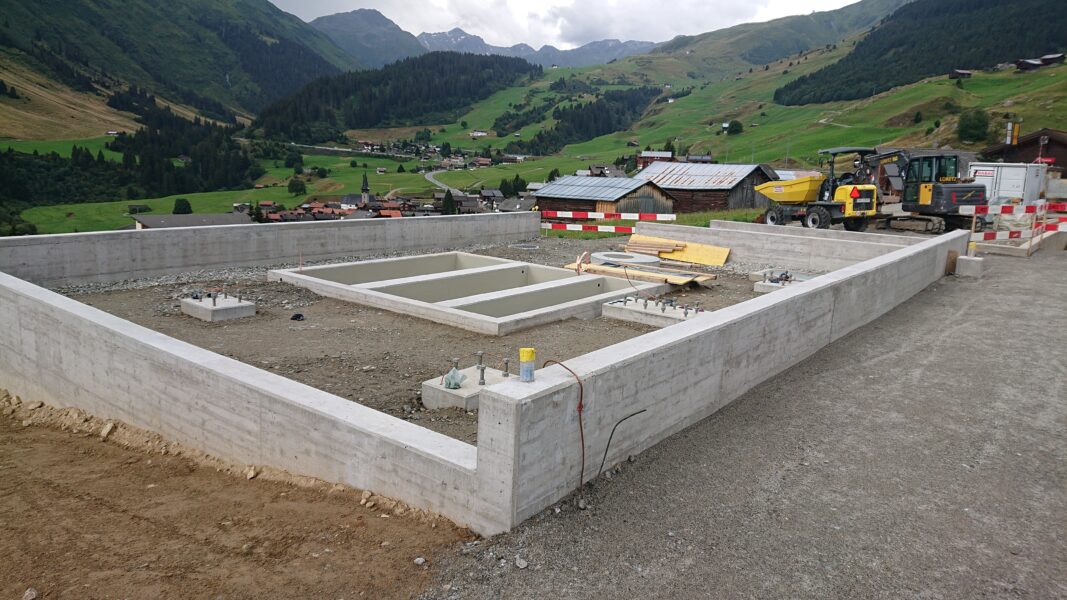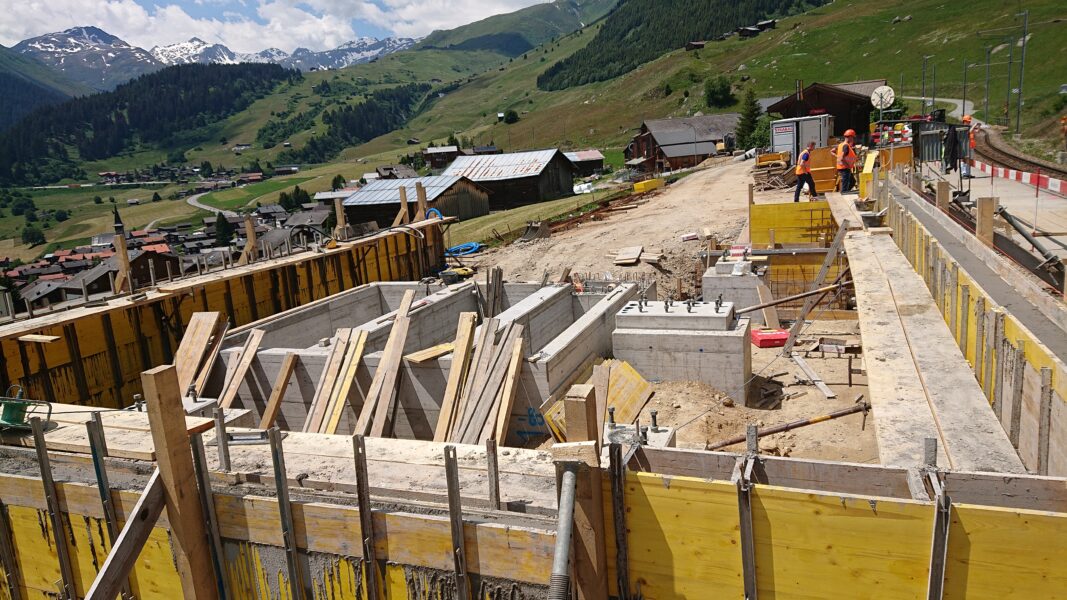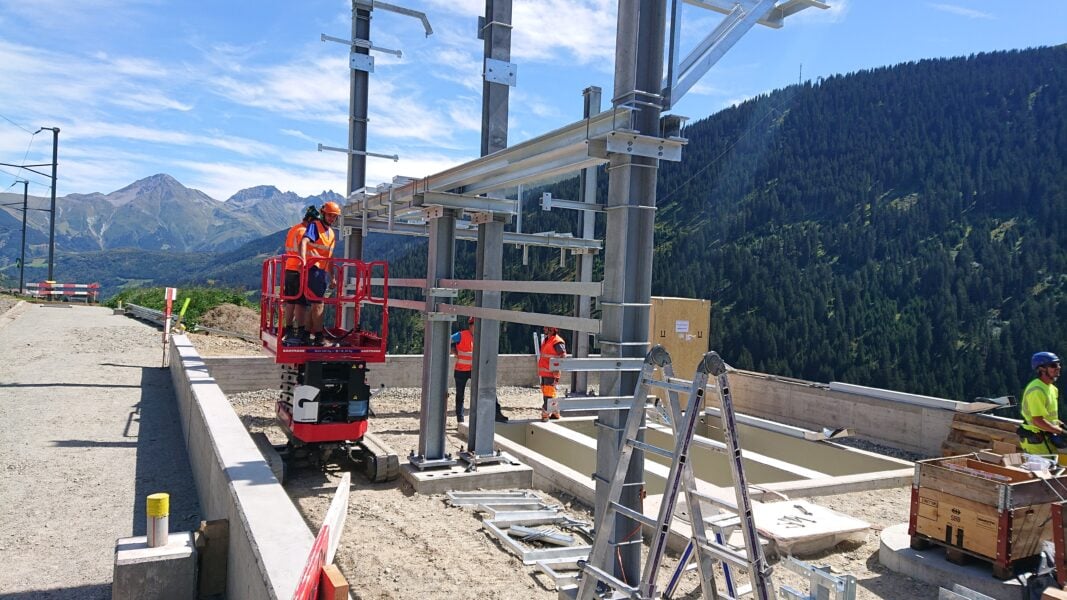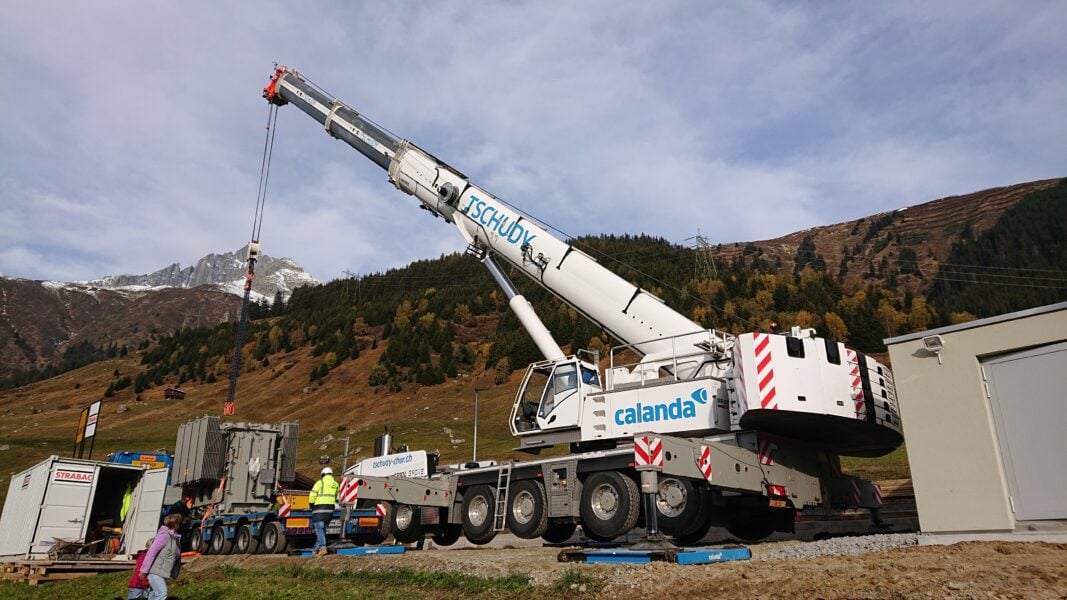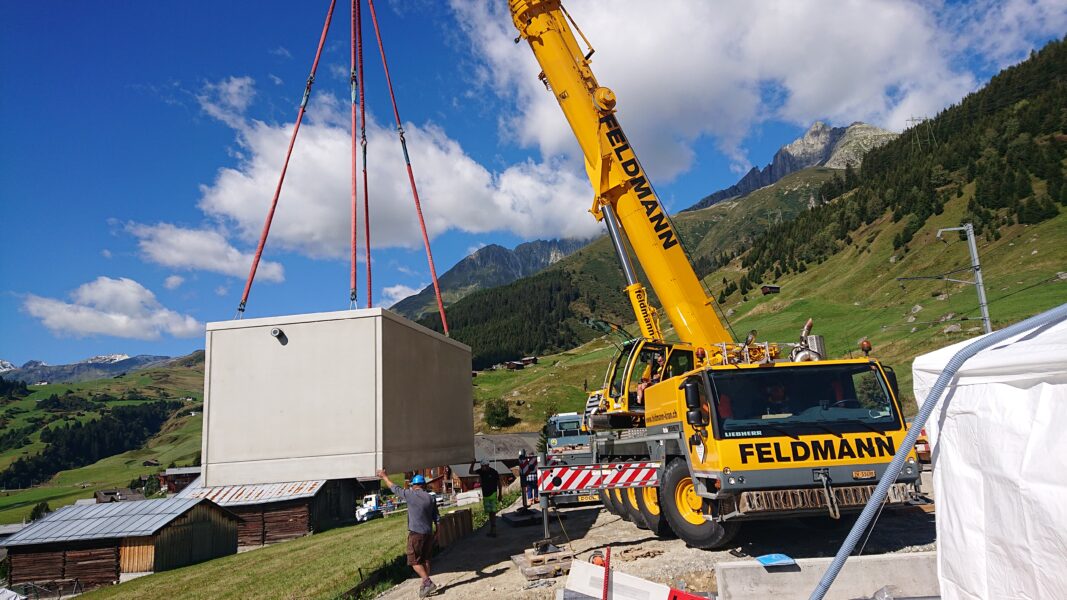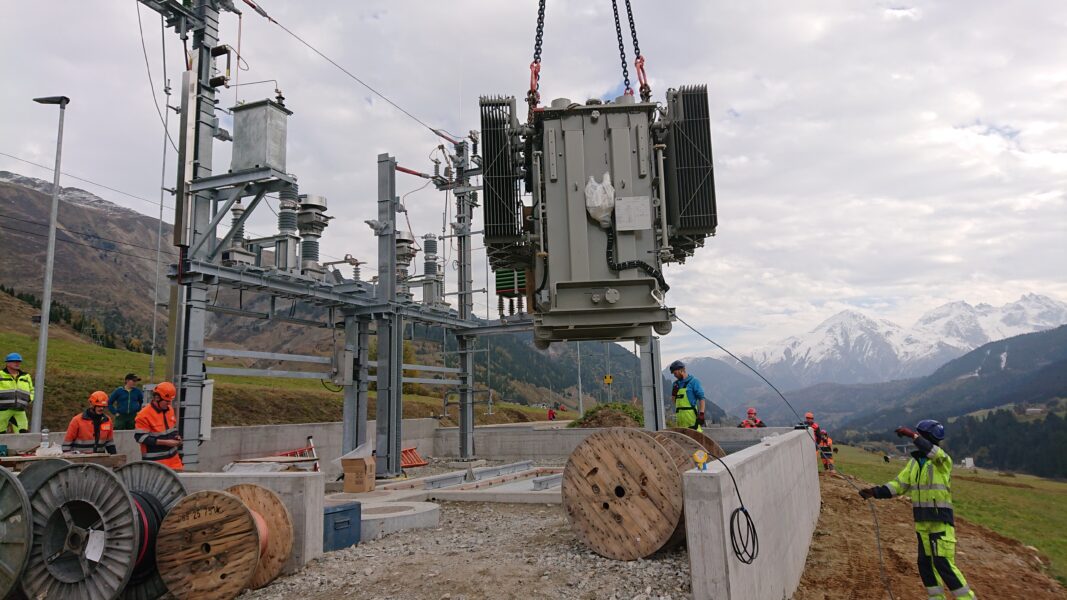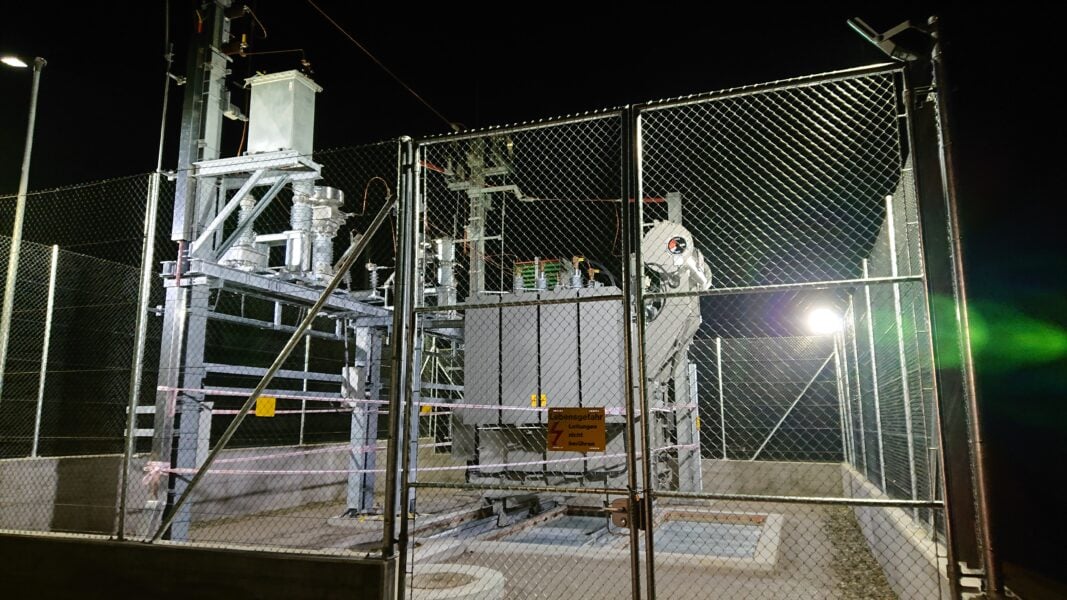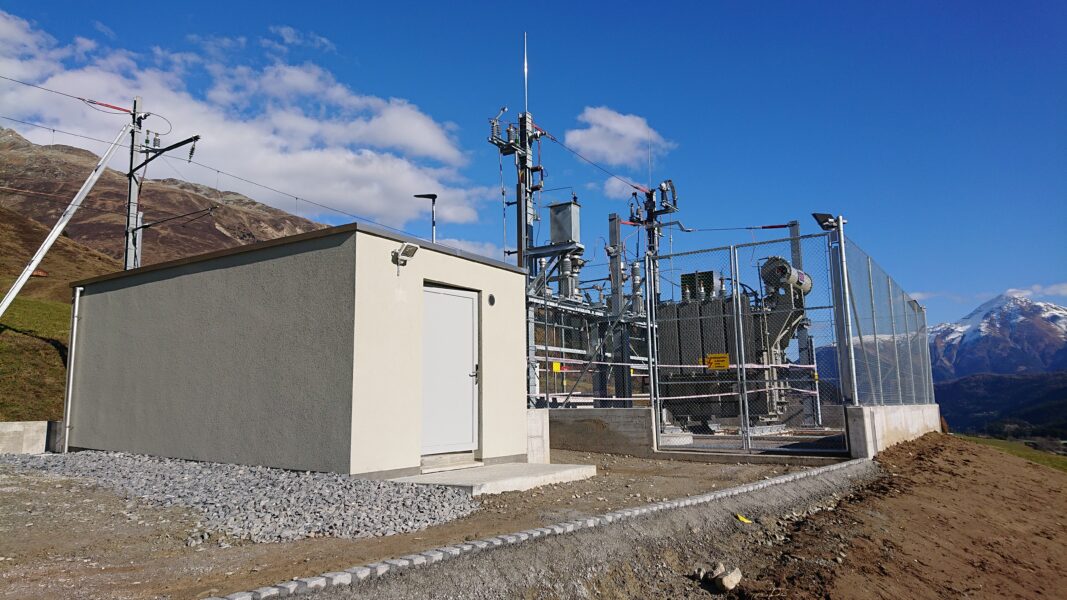 Our contribution
Enotrac supported MGB in the project as the owner's engineer for all project phases, from preliminary design to project completion. This included the following services:
Alternative studies including load flow calculations with Fabel; testing of alternatives such as phase shift in one of both networks or using a frequency converter.
Preparation of a preliminary design file, evaluation of suitable locations for the coupling station and protective section.
Development of the construction project and the project to be submitted to the public, integration with the construction part provided by the client.
Tendering and procurement of planning and execution services for secondary technology and for planning of the overhead contact line.
Tendering of the power transformer and technical cabin (E-House).
Execution planning for the switching station, transformer, and technology cabin, including development of secondary technology and cabling of feeder lines.
Implementation planning and procurement of electrical installations (building services and cable traction).
Procurement of steel construction, coordination of suppliers of secondary technology, and integration of the station into control technology.
Scheduling and overall coordination for execution.
Planning and execution of acceptance tests as well as integral tests.
Preparation of overall documentation.
weeks, contstruction time from site set-up to initial switching on of the system.
tons, weight of the coupling transformer
day, installation time of the technical cabin incl. pre-shaft, cable cellar and secondary cabinets
Client

Matterhorn Gotthard Bahn MGB