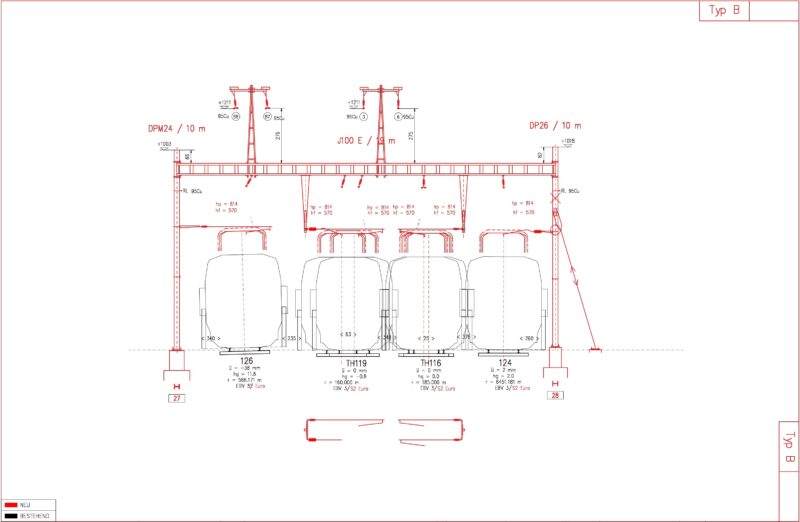 About the project
Around 50 catenary yokes and 100 masts at Thun station have reached the end of their service life and must be replaced by 2024. The 15 kV feeding concept is being simplified, which means that an old switchgear can be dismantled without replacement.
Enotrac is developing the overhead line project for SBB Infrastructure and is providing technical construction management and consultation.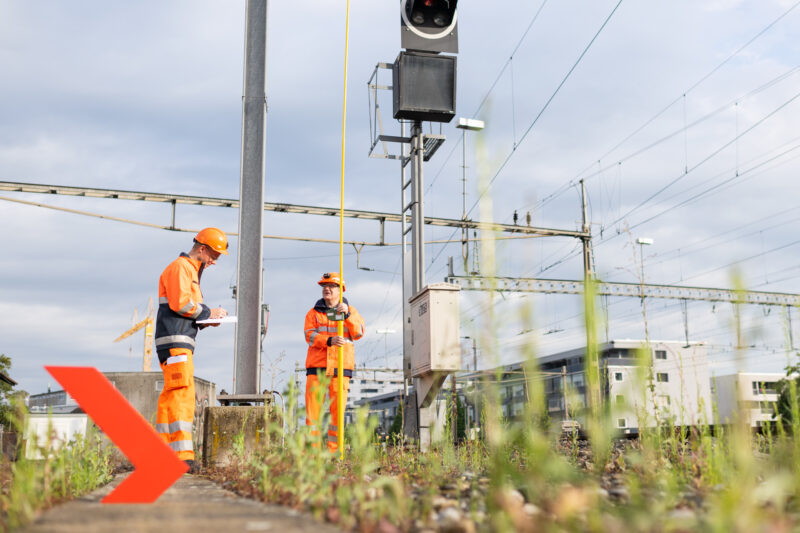 Our contribution
Enotrac drew up plans for the construction and upgrade project and thus created the basis for successful approval and execution of the works. The subsequent construction phase and interval planning (including the catenary circuits) required precise consideration of all the needs that arose from the ongoing operation of the railway, which had to be guaranteed for the entire duration of the project with as few interruptions as possible.
The preparation of the tender documents for the catenary system contractor was also Enotrac's responsibility, as was preparation of the technical specification and material lists.
Throughout the project, The Enotrac team contributed their extensive experience in the successful implementation of SBB infrastructure projects.
Location

Thun, Switzerland
Our services in the project