About the project
The new m3 metro line will connect Lausanne train station with La Blécherette to the north. The line starts at the current m2 station. It will run to the city centre of Flon, where a new station will be built for the m3. Line m2, on the other hand, will run in a newly constructed, double-track tunnel. Via the stations Chauderon, Beaulieu, Les Casernes and Plaines-du-Loup, the future m3 route will then run to the final stop La Blécherette.
This new line will connect the city centre of Lausanne with the developing new neighbourhoods to the north, and the Tuilière stadium with a travel time of 11 minutes. The double-track route is 3.6 kilometres in length and runs completely underground.
With this extension, as well as higher frequency rates, lines m2 and m3 will double the transport capacity between the SBB station and Flon, the most heavily used section. At the Flon intersection, lines m3 and m2 will be connected to the regional railway line LEB, the metro line m1 and a future tram, as well as to the city bus network. Chauderon Square will become a new interchange point between high service buses, LEB and Metro.
More information and the latest project status can be found on the official project website www.vd.ch/métros.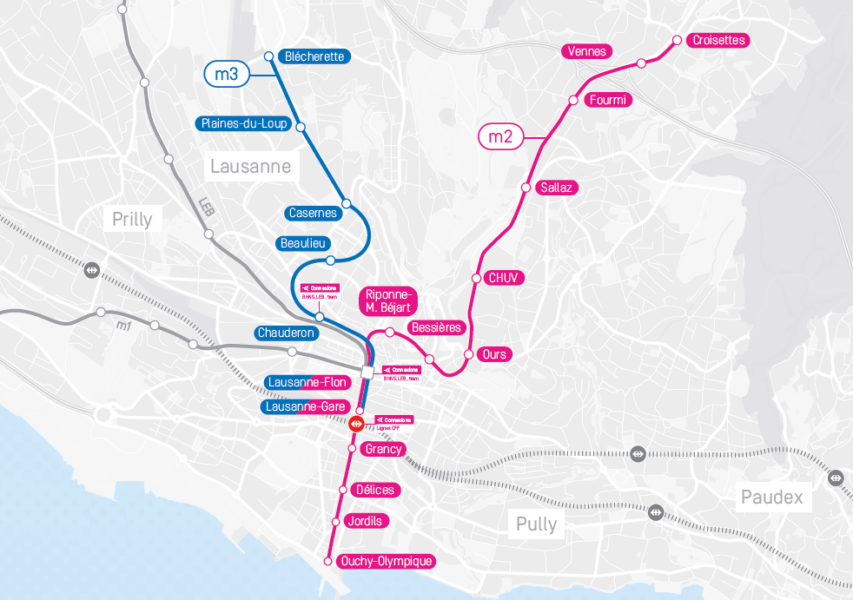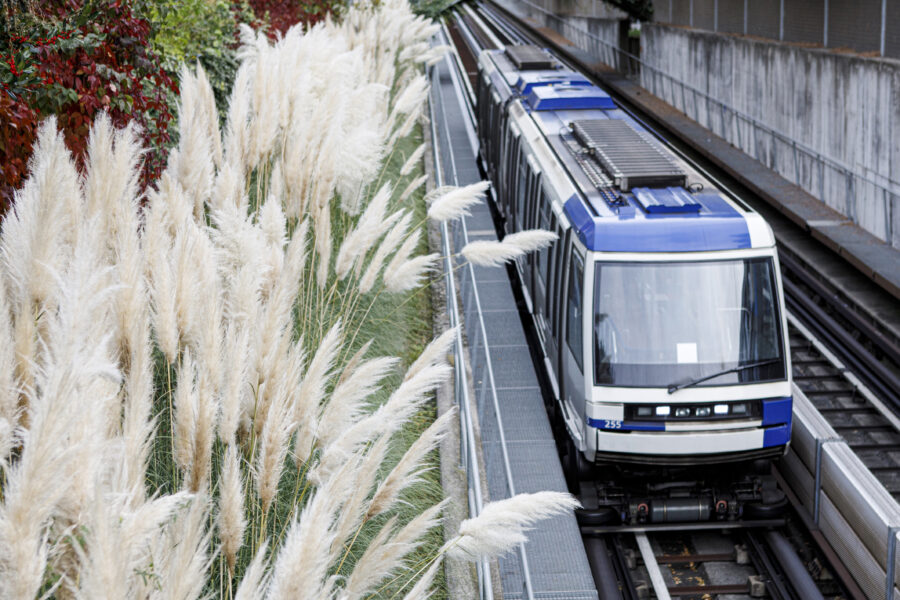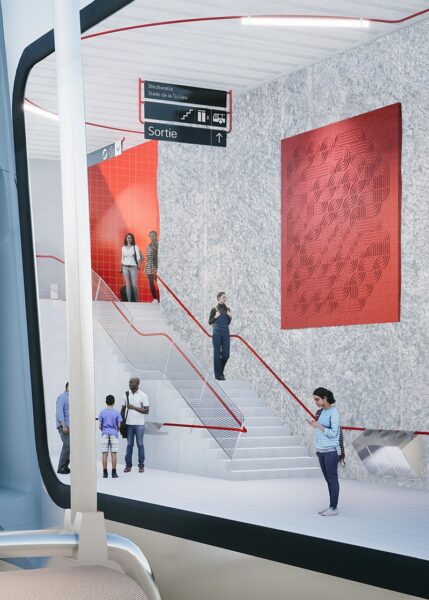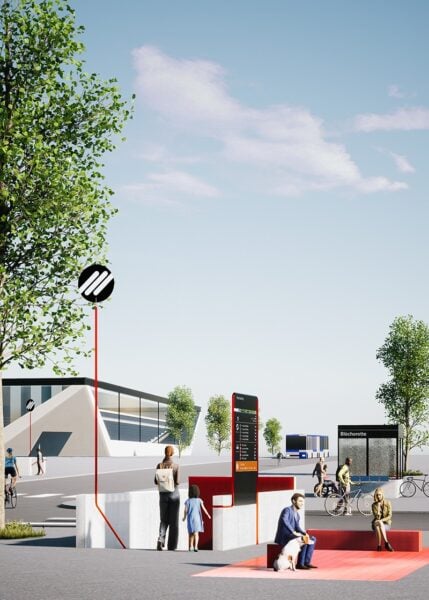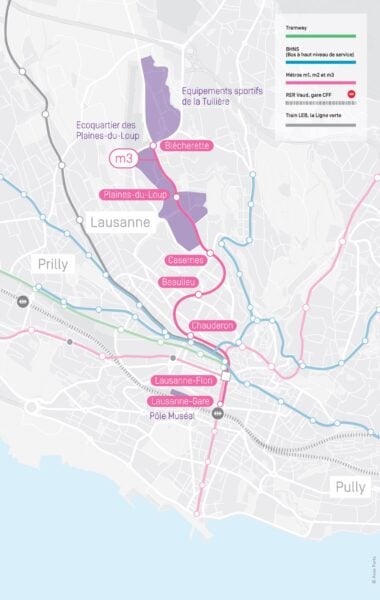 Our contribution
The ESm3 consortium, led by Enotrac, is responsible for the overall safety of the Lausanne m2 and m3 metro lines development. Both lines are fully automated (UTO-GoA4) and interoperable. The project is being implemented by the Canton of Vaud in collaboration with the Lausanne regional public transport authority ("tl") and the City of Lausanne.
Enotrac, in partnership with SETEC, is providing the following services, among others:
Definition of the methods and management of the overall safety
Coordination and verification of the safety activities of all subcontractors (civil, environmental, automation, rolling stock and track and station equipment)
Test witnessing and commissioning
Validation and preparation of the overall safety case for the operating licence issued the Federal Office of Transport.
Customer

DGMR (Direction générale de la mobilité et des routes)

Location

Lausanne, Schweiz
Our services in the project