About the project
Deutsche Bahn (DB) has recently electrified section 48 (ABS 48) of the railway, which stretches from Geltendorf to Lindau-Reutin. The main part of the line is in Germany, but the line also has a cross-border section to Austria, which consists of a coupling point and a protection section.
The infrastructure on the railway side was built by DB Netz, and the necessary railway power supply was built by DB Energie. Innovative components such as auto-transformer stations (ATS) are used for the railway power supply.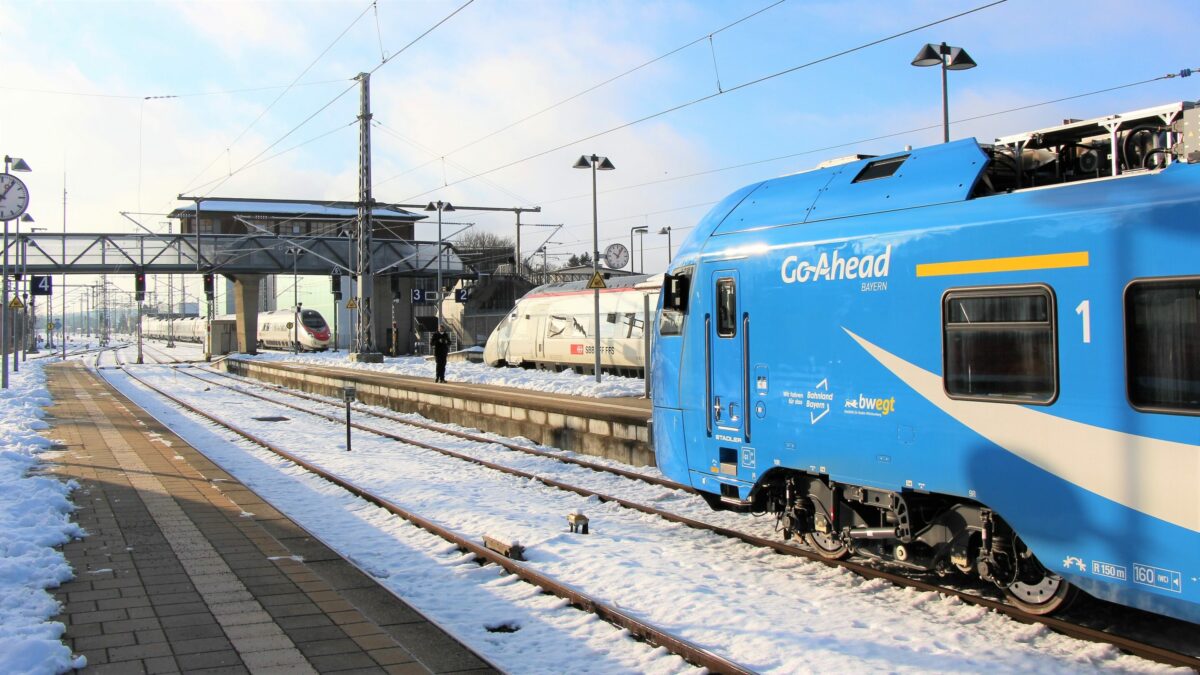 Our contribution
Enotrac was commissioned to prepare the CSM documentation at overall system integration level for the newly electrified section 48 as an independent body and thus provide important support in the approval process. This included the system definition, the hazard log and the overall document . In particular, the existing system interfaces and their interaction (system integration) were considered.
The specification and verification documents of Deutsche Bahn were technically analysed and checked for completeness. This also included a comparison with the standard EN 50562. A hazard log was created to close any gaps in the verification documents.

Finally, the interface between DB Energie and DB Netz was checked as part of a full-scale technical reconciliation.
In addition to the in-depth analysis and review of existing documentation, Enotrac was also responsible for the coordination between the various project participants (DB Netz, DB Energie, AsBo, EBA). Thanks to the many years of experience gained from a large number of projects, Enotrac was able to manage these processes with efficiency and purpose.
Customer

DB Energie & DB Netz
Our services in the project