About The Project
BLS's future maintenance facilities strategy envisages concentration on three locations. A conversion will first be carried out in Spiez for operational maintenance and servicing, followed by the upgrading of the facilities in Bönigen for heavy maintenance. Finally, the existing facility in Oberburg will be expanded. The planned measures are divided into individual sub-projects.
The goal is to create maintenance facilities that are as user-friendly and easy to maintain as possible with a simple, efficient, architecturally appealing, and sustainable design. Good functional and architectural integration into the existing workshops is a prerequisite.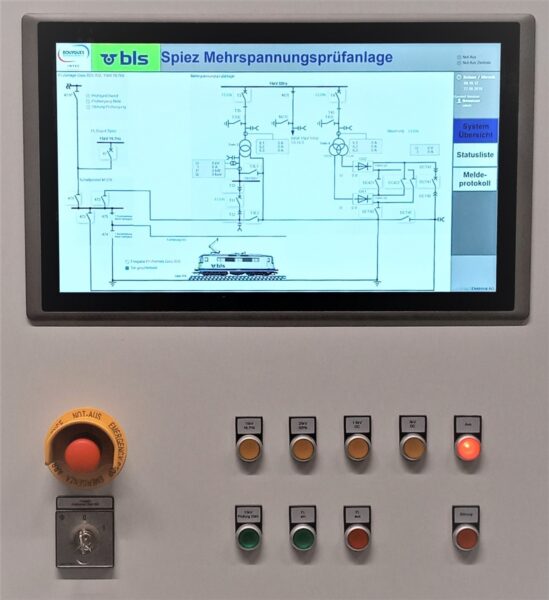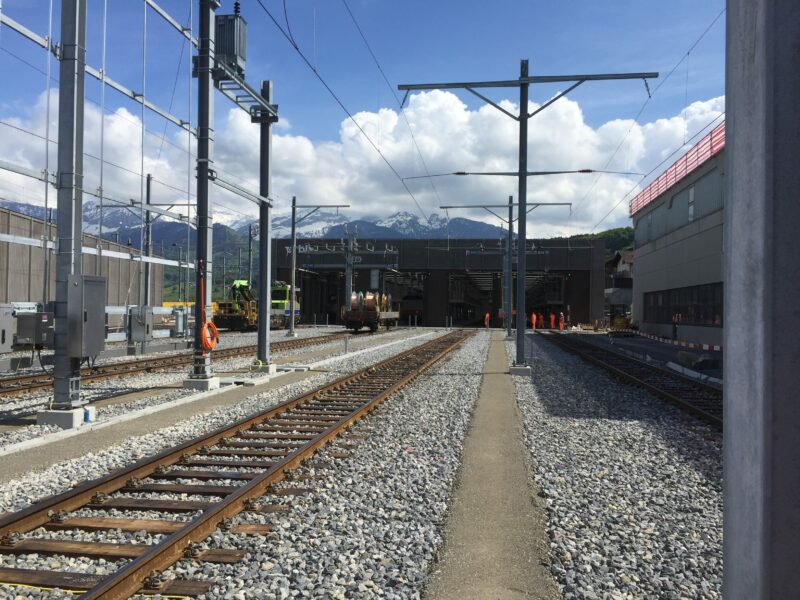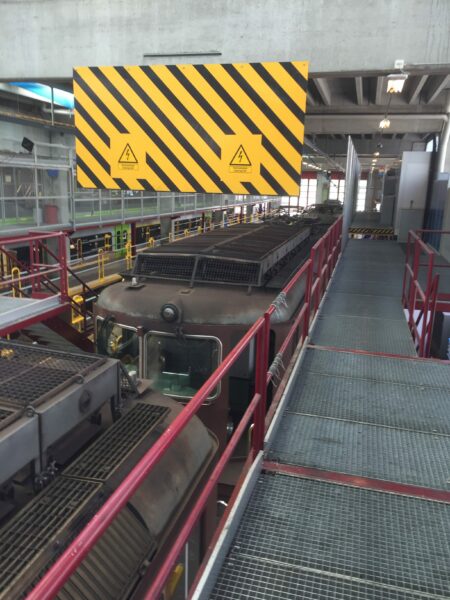 Our contribution
For the renovations at Spiez and Bönigen, the Enotrac experts supported the client with planning approval, tendering, project planning, execution, commissioning and acceptance. Enotrac also took responsibility for the planning and execution of traction current systems, earthing and return lines as well as special systems. The international normalized ratio (INR) report and the necessary INR site data sheet for the planning approval dossier were also prepared.
In Spiez, among other things, the converted Halls A and H and the newly built Hall P were equipped with hall doors. In the process, automated entry and exit to the workshop halls was realised for the first time. The requirements of the users had to be compiled and consolidated for this purpose, and the entry and exit processes had to be precisely defined. In addition, concrete solutions for the sensors and actuators were developed. In Hall H, Enotrac also designed, planned, executed and commissioned a new multi-voltage system for testing multi-system locomotives.
In Bönigen, Enotrac was responsible for the planning and construction management of the catenary system, the planning and support in the execution of the earthing system, as well as the planning, execution and commissioning of the points control system with radio remote control.
For the successful completion of this multifaceted project, the team had to have in-depth experience in the planning and construction of functional depots and precise knowledge of operating procedures. Enotrac was able to contribute to the success of the project with comprehensive expertise in all of these areas.
Location

Spiez + Bönigen, Switzerland
Our services in the project